Our Story
Lucid Books began in 2006 when CEO and founder Casey Cease learned of the struggles his mentor had recently gone through when trying to publish his book. His experience was one many authors have felt—he was alone, trying to understand the complicated world of publishing on his own. In self-publishing, most authors had no clue how to navigate the complicated details, and there was no regulation of quality. Traditional publishers routinely rejected powerful book pitches if authors didn't have large enough platforms or because authors wouldn't hand over creative control. This sparked an idea. Casey believed in the power of words and ideas. But he also knew that the marketplace, along with the needs of authors, was constantly changing. Publishers needed to be in the business of supporting authors and creating solutions for authors, instead of clinging to traditional models quickly becoming outdated. Casey wanted to create a publishing company that would adapt to authors' changing needs and provide creative, unique solutions for individual writers. And so, Lucid Books began. In order to fully partner with authors, Lucid brought in skilled editors, created extensive marketing solutions, and developed comprehensive production services. Fourteen years later, Lucid Books continues to adapt every year to the changes of the publishing industry and create strategic solutions to the challenges authors face.
Our Team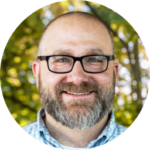 Casey Cease
Founder and CEO
Casey Cease is the Founder and CEO of Lucid Books. As an author, pastor, and speaker who has published his own book, Casey knows firsthand the importance of partnering with a team of experts to edit, publish, and market your book. He started Lucid Books in 2006 with the goal of putting together a skilled team passionate to help authors share their vision with the world. Casey is responsible for the vision, leadership and team development, strategic partnerships, and long-term growth planning at Lucid. He and his high school sweetheart, Steph, are proud parents of two beautiful daughters.
Megan Poling
COO and Director of Author Development
Megan Poling, Lucid's COO, leads the company in day-to-day operations by establishing strategies and objectives for the executive team, ensures the company achieves its short-term and long-term goals, and creates initiatives to expand the Lucid label. Her belief that the author's needs and vision are priority guides her strong involvement in author development and relations. Megan graduated magna cum laude from Georgia Tech in 2003, and she is a proud wife and mother of two amazing children (four if you count their pups). When she can steal a moment to herself, she is usually creating a new design in her woodshop.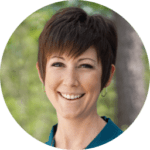 Laurie Waller
Director of Writing and Editing Services
Laurie Waller is the Director of Writing and Editing Services and oversees acquisitions, editing, writing coaching, production, and proofreading at Lucid Books. Laurie holds a BA in English and an MA in Bible exposition. After teaching college courses in writing and grammar for 2 years, her love for books and the craft of writing led her into the publishing field. In her free time, Laurie is usually traveling, enjoying the outdoors, or, of course, reading.
Sarah Gates
Director of Publishing Services
Sarah Ray enjoys working with authors while they are deep in the process of building their book. Sarah manages the production schedules and timelines that are vital to each project's success. Maintaining a constant connection to each phase of the process allows the entire team to work stronger and more efficiently. She keeps the gears moving! She has been an avid reader since childhood and is thrilled to work with a company whose mission is author-centric. Sarah graduated from Sam Houston State University in 2013 with a BA in music and in 2015 with an MA in music, and she has performed across North and South America as both a soloist and accompanist. When she isn't reading, Sarah loves baking, playing board games with her family, and making music.
Alisa DeMarco
Marketing Coordinator
Alisa DeMarco brings a wealth of experience to help with marketing processes within the company as the Marketing Coordinator. A designer and entrepreneur by trade, she believes success comes from building creative solutions. Her previous experiences in branding, production, print, sourcing, and retail sales management lend a unique insight to help polish and support both the Lucid brand and its authors. Graduating cum laude from DePauw University in 2002 with a degree in Studio Art, her passion for art and design paved the way for her professional endeavors. Alisa is a wife and mother of four energetic children, and she loves spending time with her family. In rare moments of free time, she can be found flexing her creative juices via photography.
Javan Hamilton
Graphics and Media Coordinator
Javan Hamilton serves the Lucid Books team with his great talents as a Graphics and Media Associate. A native of New Orleans, he brings years of experience in graphic design, media production, and journalism from his work at WVLA/WGMB-TV in Baton Rouge, Louisiana, and from a litany of projects both there and in Houston. He launched new outreach strategies to attract more viewers to the programs while using his creative eye to help small business owners broaden their presence, and he enjoys bringing this expertise in to help authors. In his limited free time, Javan enjoys cooking, bowling, budget fashion, and the game show Press Your Luck.