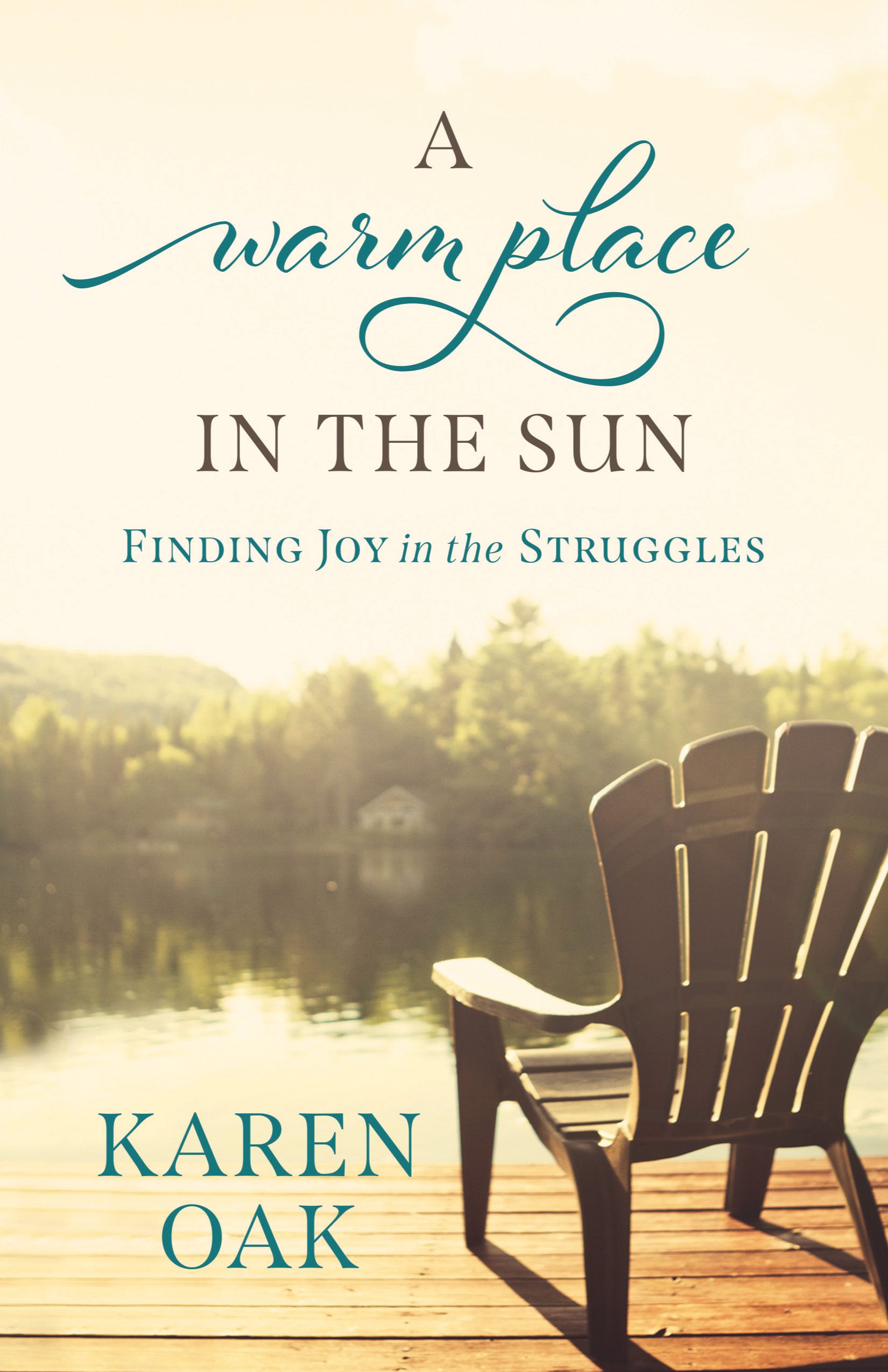 A Warm Place in the Sun
- Finding Joy in the Struggles
Format: Paperback
Author:
Karen Oak
Category:
Christian Living
Published: 26 Nov, 2020
ISBN: 978-1-63296-423-6
Pages: 224
Description:
---
We all have them – dark times, ugly days, and struggles.
Jesus told us, "In this world you will have trouble" (John 16:33 NIV). But in the midst of our pain, we often forget the truth of the rest of that verse: "But take heart! I have overcome the world." James says to "count it all joy…when you meet trials of various kinds" (James 1:2). How do we do that? Where is the joy in the pain?
In A Warm Place in the Sun, Karen Oak invites the reader, whether in or out of a struggle, to journey with her. Through biblical examples, you will see God's faithfulness to provide a comforting warm place in the sun, and you will gain precious insights as Karen shares her life experiences. You will look into the lives of David, Joseph, and others as God walked with them through the darkness and always faithfully brought them into his warm light. This is a book filled with biblical truth and real-life application.
Other Books From - Christian Living
Back