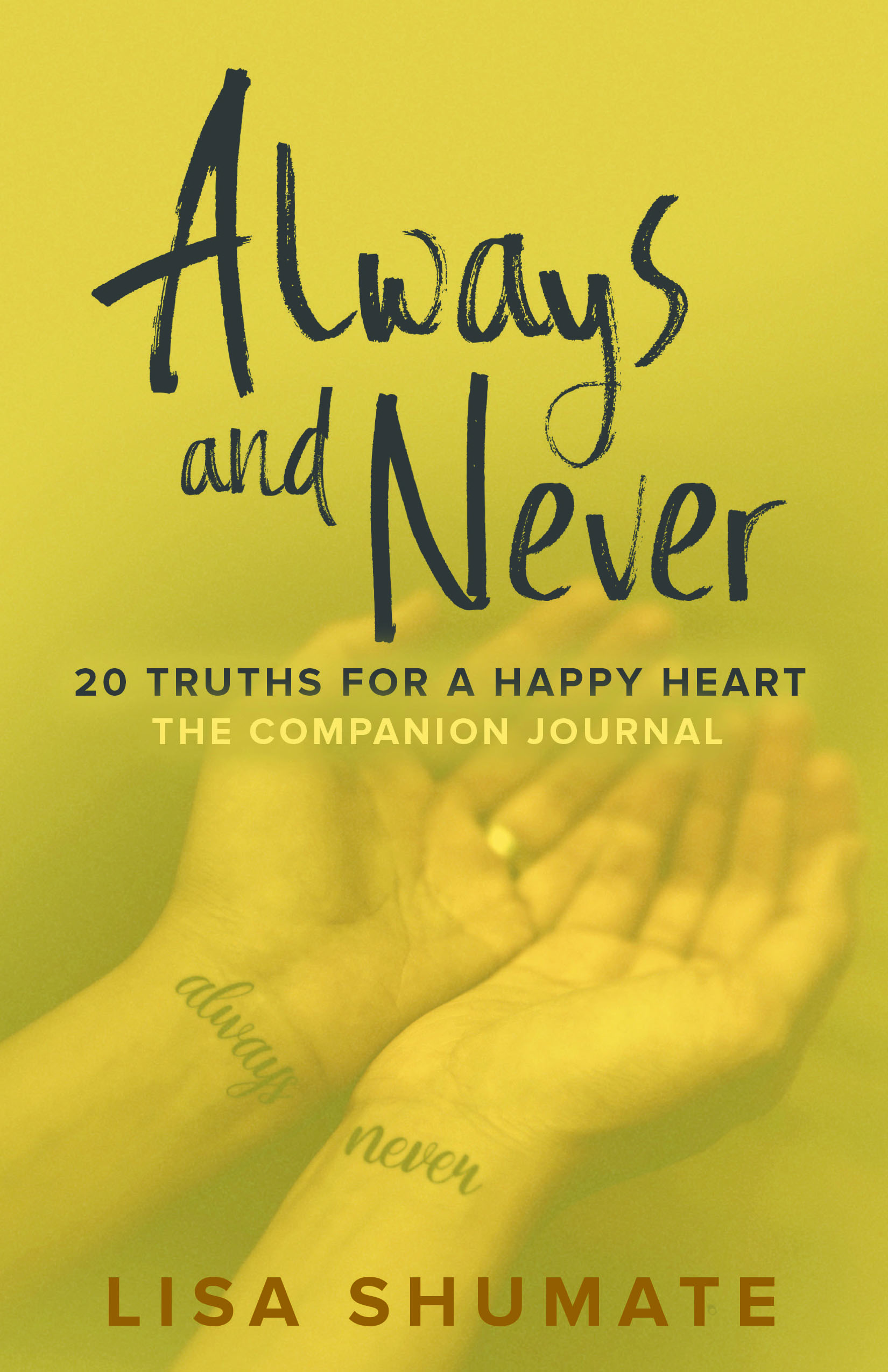 Description:
---
"Always and Never: The Companion Journal" is meant to be purchased in conjunction with "Always and Never: 20 Truths for a Happy Heart" as a supplemental guide.

I wish I'd had this journal companion when I was starting out in life!

Through thought-provoking questions, Lisa Shumate prompts the reader to assess their mindset and habits on topics ranging from love and money to friendships and faith. The 'Always and Never Companion Journal' provides a personal space to reflect, pause, and examine routines, attitudes, goals, and more. Used together with the book 'Always and Never', the 'Companion Journal' will guide the reader to a more mindful and joyful life. Indeed, the journal makes a wonderful graduation, birthday, or life-affirming gift!

—Jennifer E. Abernethy

Author, 'The Complete Idiot's Guide to Social Media Marketing'

President, Socially Delivered
'Always and Never: The Companion Journal'
Your thoughts, confidence, and emotional well-being are all in your hands, aren't they? But you may not always feel that way about life, with its constant changes, confusions, and setbacks. There is a way to find security amid the chaos! Diligent self-reflection can help you create greater awareness, develop an optimistic outlook, and take control of your life.
The 'Companion Journal' leads you through:
• An in-depth exploration of your relationship with media
• Exercises to disrupt negative, mindless routines
• Reflection about the habits sabotaging your relationships and your own development
• A foundation for setting boundaries to support inner peace and happiness
• A supplemental guide for group study or retreats
Journaling can help you get unstuck and find new energy for taking action. Get started today!
Other Books From - Christian Living
Other Books By - Lisa Shumate
Always and Never: 20 Truths for a Happy Heart
Christian Living
Lisa Shumate
Back