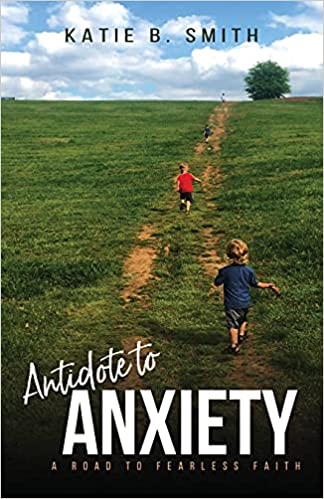 Antidote to Anxiety
- A Road to Fearless Faith
Format: Paperback
Author:
Katie B. Smith
Category:
Christian Living
Published: 13 Jul, 2021
ISBN: 978-1-63296-466-3
Pages: 118
Description:
---
There is increased pressure when you are queen of the future holding all the power in your two little hands.
As someone who suffered from severe anxiety, Katie Smith knows the realities of fear and panic that grip much of the world today. No matter the strength of your faith or fervency of your prayers, anxiety can still grow like weeds in a manicured lawn.
Yet, there is hope and healing when you recognize that your control is not within your power but within your purpose.
As she was forced to let go of her perceived desires and stripped off "band-aids" that were placed over those weeds and wounds, Katie gained a new perspective that shaped her attitude towards anxiety. Through personal experiences blended with biblical insights and compelling research, Katie examines anxiety from various vantage points such as:
• The difference between stress and anxiety
• Dealing with heartache: death, betrayal, and isolation
• Recognizing the strongholds and influence of technology over our thoughts
• Guardrails against future panic and fear
An Antidote to Anxiety doesn't exist apart from the hard work of pulling weeds and cleaning wounds, but if you are willing to take steps toward truthful saturation, meaning service, and humble silence, you'll settle your life and gain your own fearless faith.
Other Books From - Christian Living
Back