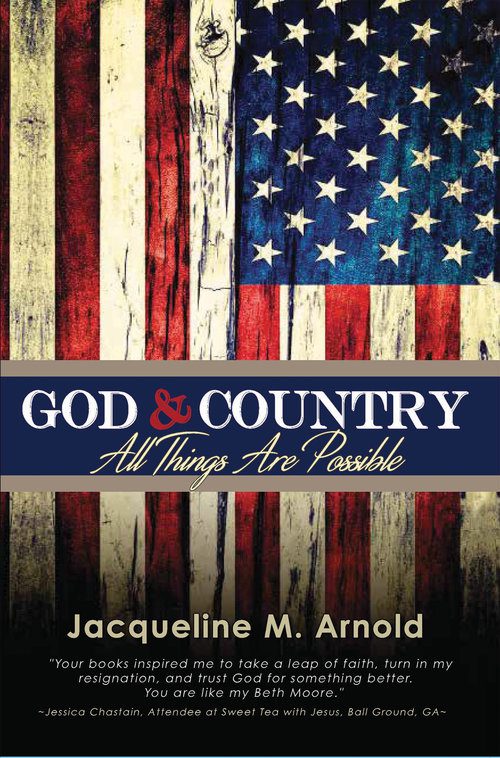 Description:
---
Are you worried about America? Are you asking, "What can I do? Is hope for America even possible?" Dare to believe that all things are possible. It was for me, and I'm "just a mom." –Jacqueline Arnold
Travel with me across America, for God and Country.
This is my true story of adventure across America to reach my dream of seeing fifty states by my fiftieth birthday (50X50), in spite of the storms of my life and my circumstances. I started where I was, a single mom with $2.12 and one airline buddy pass, and traveled 16 states in one year. Along the way, I asked God to Ignite America and The Spirit of America for patriotic and spiritual revival from Georgia to Hawaii, from Maine to Alaska, through multiple national parks, and from the four corners of America. My prayer is for America to Awaken—to Rise Up, Wake Up, Stand Up, and Take Action in these perilous times for God and Country.
If my people, who are called by my name, will humble themselves and pray….I will forgive their sin and heal their land. (2 Chronicles 7:14)
This is a book of EXTRAORDINARY FAITH where I discovered ALL THINGS ARE POSSIBLE:
• A trip across America without finances
• A God who can ignite The Spirit of America
• A modern-day outbreak of REVIVAL
• God's Amazing Grace offered freely to everyone!
This is America's Call to Action.
This book contains insight into an intimate walk with God that I pray will heal our nation and inspire a generation to fresh revelation.It is time for an American Revolution and a Great Awakening. Wherever you are. Whoever you are. What's holding you back from believing?
"Your book inspired me to take a leap of faith, turn in my resignation, and trust God for something better. You are like my Beth Moore."
–Jessica, Attendee at Sweet Tea with Jesus, Jasper, GA
Other Books From - Christian Living
Back