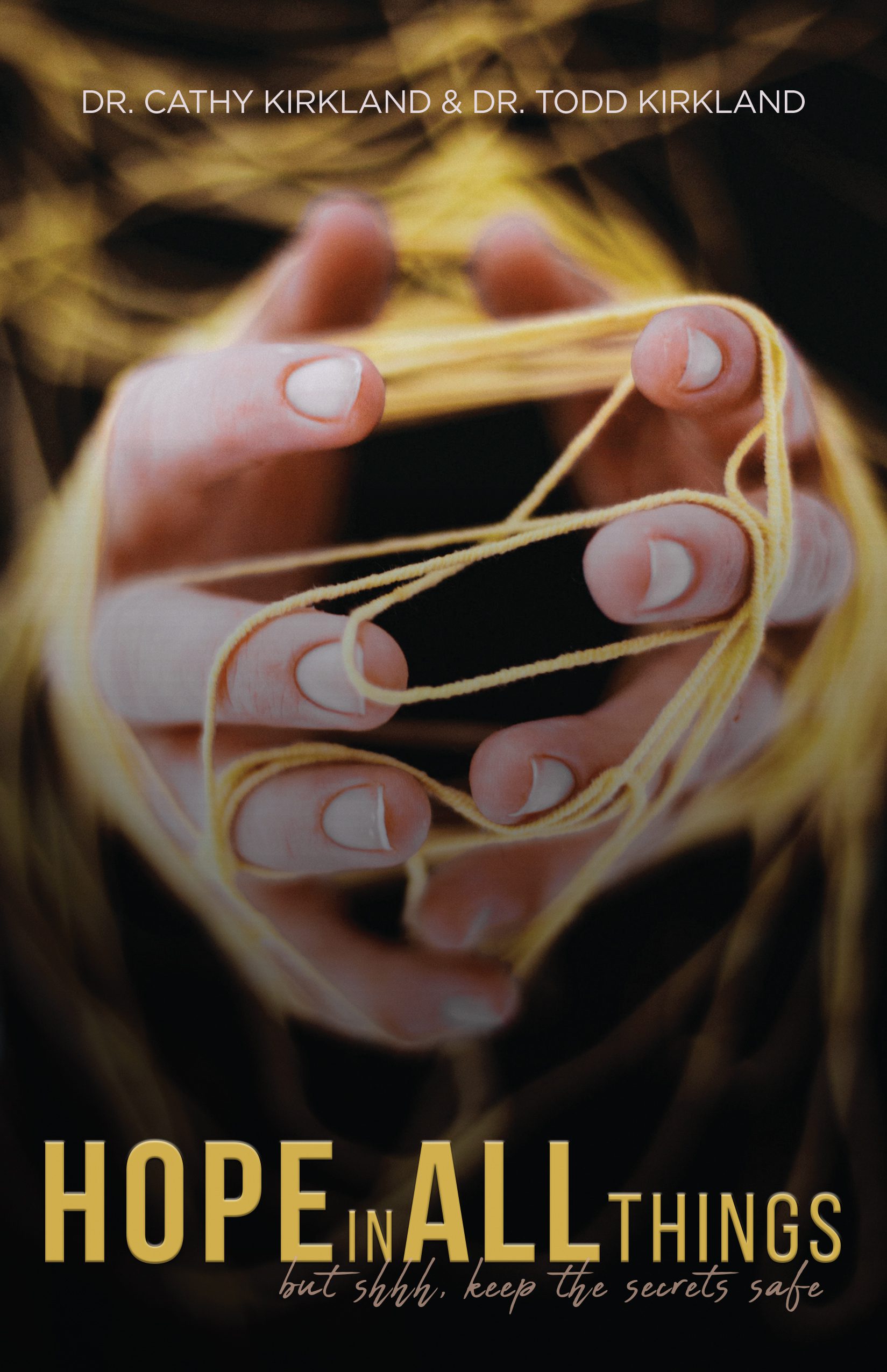 Description:
---
HOPE in ALL Things is an intriguing, true-to-life novel that takes you on a journey into the reality that God is most powerfully seen when He brings hope out of nothing. As counselors, Dr. Todd and Dr. Cathy Kirkland are privileged to hear many seemingly hopeless crisis stories in their counseling practice at Beautifully Broken Counseling. The Kirklands find that many people feel that they have no choice but to abandon hope in the face of deep hurt and loss-they find it hard to believe that God can use their tragic circumstances for a greater good.
But this novel tells a different and hope-filled story of redemption. HOPE in ALL Things gives you a bird's-eye view into the life of a young woman named Joy, whose tragic past causes her to seek the destruction of others in her efforts to right a past wrong-a wrong that no young woman should have to face. HOPE in ALL Things takes the reader on an amazing journey of healing from some of life's deepest traumas to find lasting hope.
Authors Note: HOPE in ALL Things takes on some very deep and emotional topics that can be triggers for survivors of specific traumas and events. We believe that these topics need to be discussed and that people need to have a way to find a seed of HOPE – and that begins with being able to have a safe place to talk and read about such topics.
Other Books From - Christian Living
Back