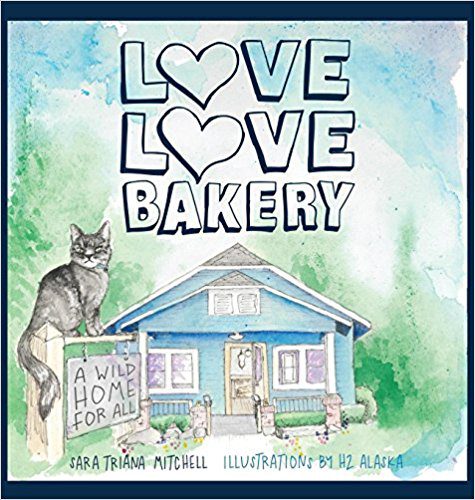 Description:
---
"Let's make pretzels today," says Baker John.
"You bread my mind!" jokes Baker Jane.
John rolls out pie crust, cold and buttery. Jane folds blueberries into muffins. They bake pretzels and cinnamon rolls, too. The floured air floats out of the kitchen.
Soon, the front door swings open on the rasping hinge. Neighbors are ready for breakfast and coffee at Love Love Bakery.
Love Love Bakery: A Wild Home for All is a story about a day in the life of a bakery and coffee shop where all are welcome. The oven roars to life before the sun is up as bakers Jane and John prepare for a good day of gathering inside their beloved bakery. Bread rises. Coffee brews. The door is open and there is a place for everyone inside.
For those who savor a warm morning drink, for the children who tag along for biscuits and jam, for the music makers and the mess makers—this book is for you.
Other Books From - Children's
Back