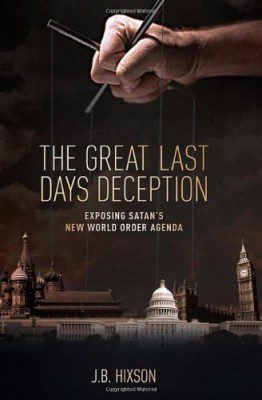 Description:
---
We live in an era where "virtual reality" has replaced reality. Image trumps truth. Style supersedes substance. It has become very difficult to separate fact from fiction. This is because Satan is the prince of this world and he, "does not stand in the truth, because there is no truth in him. When he speaks a lie, he speaks from his own resources, for he is a liar and the father of it" (John 8:44).
The lies of Satan are not limited to mere theological or philosophical discussions. They have very real implications. His fabrications have swept the globe and continue to dominate the headlines of our time. These lies serve to advance his agenda in very direct ways. Even many Christians have become unwitting and unknowing captives of Satan's global deceptive scheme.
As the great deceiver, Satan's primary goal is to blind the hearts of mankind to the truth (2 Cor. 4:4). In this book, we will examine Satan's agenda of deception in great detail. We will learn that his deception has grown more and more powerful with each passing generation (2 Tim. 3:13). The Bible tells us that the age in which we live is an "evil age" where the "whole world is under the sway of the wicked one" (Gal. 1:4; 1 John 5:19).
We will see how Satan's murderous intention to kill, steal, and destroy all lifehas gained momentum (John 10:10). It will become clear that the cosmic struggle between good and evil is far more real … far more active than perhaps you ever imagined. The struggles we face are, "not against flesh and blood, but against principalities, against powers, against the rulers of the darkness of this age, against spiritual hosts of wickedness in the heavenly places" (Eph. 6:12).
Deception does not have to be forceful; it is often subtle. We live in a frightening world of lies and hidden agendas. It is a world of spiritual realities, cosmic battles, unseen enemies, and demonic principalities. It is imperative that we "examine everything carefully" and "hold fast to that which is good" (1 Thess. 5:21). When we wake up to the world as it really is, it can be terrifying. Yet, wake up we must if we are to survive this Great Last Days Deception.
Other Books From - Christian Living
Other Books By - J. B. Hixson
Back