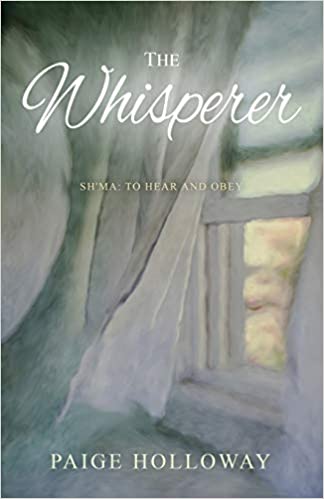 Description:
---
The word Sh'ma translates from the original Hebrew to mean "to hear and obey" In Jesus' day, and in the continued tradition of the Jewish people of God, the daily prayer called the Sh'ma was spoken. Included in this daily petition was the word meaning "hear oh Israel." Listening to God was always inextricably woven into obedience. To hear is to obey. It is our daily prayer to hear God and respond in obedience to Him. "The Whisperer" encourages believers to hear and obey God in our acts of Faith. It is important to distinguish whose voice we hear in our hearts and take a look at keeping our lives simple and quiet enough that we can listen. There may be voices from our past; voices that compete with God's that try to persuade us to follow another way. There may be worldly influences that keep our hearts preoccupied and far away from what is important to God. There may have been times when we did hear from God and yet did not respond in obedience. Is there a hush that we can create in our lives that helps open our ears to the voice of our Shepherd? Are we still enough; grounded enough; and healed in our inner lives enough to discern the voice we truly obey?
Other Books From - Christian Living
Other Books By - Paige Holloway
No Books Available!
Back