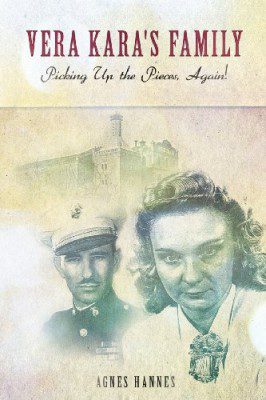 Description:
---
FairyTale or Nightmare?
Based on a True Story
• A family with newborn twins flees for their lives to a foreign country. • Two brothers are imprisoned in Russia; one escapes. • In China, a lady is rescued in the nick of time by a handsome Marine from Texas. • An extortionist gigolo almost walks off with half of the family fortune. • A marriage to a Texas rancher/ oilman turns sour. • True love stands the test of time.
Based on the memories of Vera Kara, the granddaughter of an Austrian baron and daughter of the Austrian brew master to Czar Nicholas, the Kara family story is a cross between a fairy tale and a nightmare. To escape the turmoil leading up to the Russian Revolution, tragedy strikes the family as they flee from Russia across frozen Siberia to China with infant twin boys. In China the family rebuilds their wealth only to have their dreams once more destroyed when the Communist move into China. In three generations, the Karas lose four vast fortunes and must repeatedly surrender their way of life. Vera's mother loses her grip on reality as she endures her worst fears. As life unfolds on two different continents, Vera experiences life's joys and sorrows with three good husbands and one scoundrel. In Texas, she dies a widow. (Or was she a widow?)
Although the Kara story could be one of hate and regret, it is instead one of hope for tomorrow, as the family rebuilds after each tragedy by relegating life's disappointments to the dust bin of yesterday.
Other Books From - Christian Living
Back