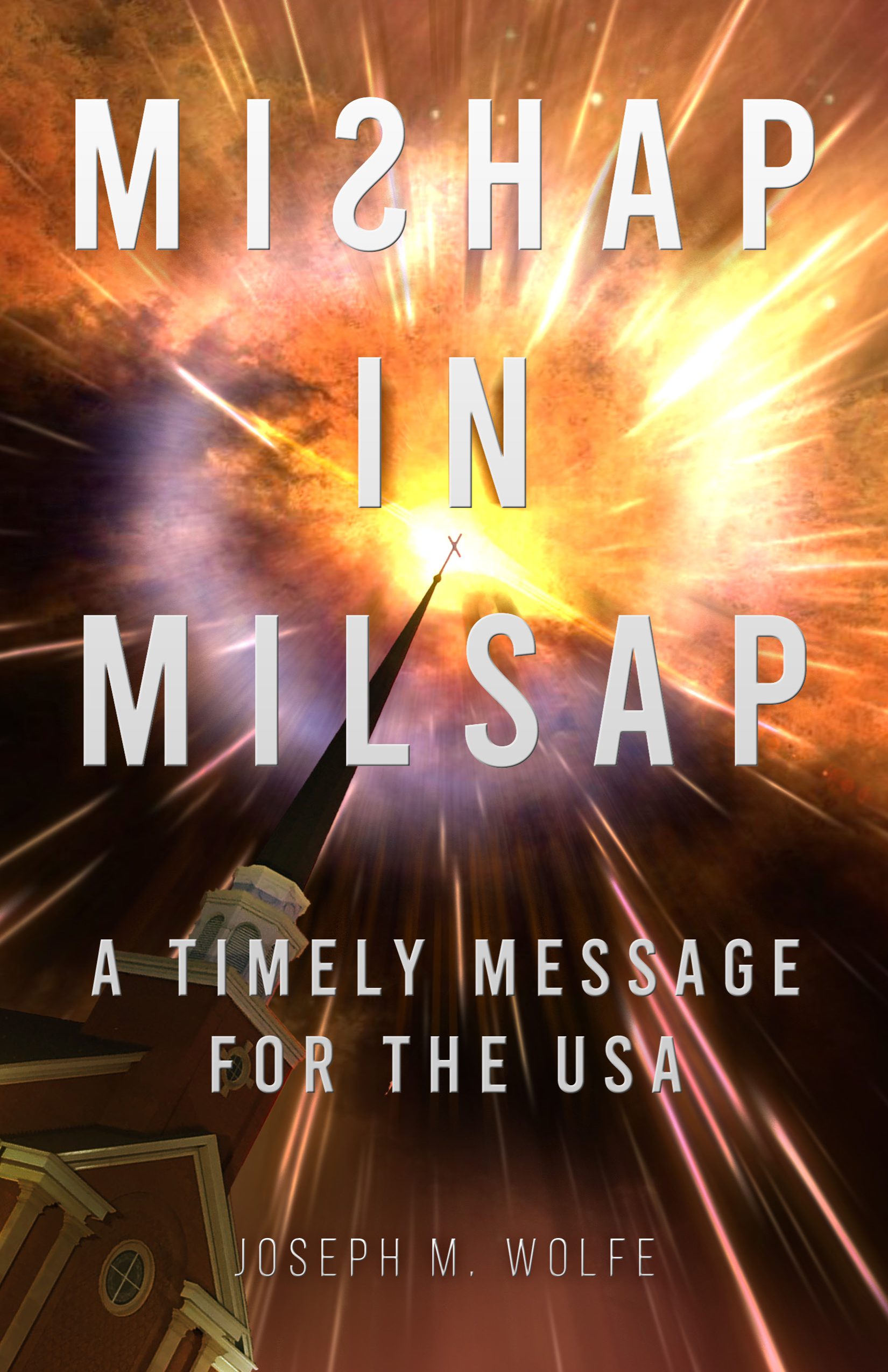 Mishap in Milsap
- A Timely Message for the USA
Format:
Paperback
Author:
Joseph M. Wolfe
Category:
Fiction
Published: March 1, 2021
ISBN: 978-1-63296-431-1
Pages: 166
Description:
---
Leonab finds herself a foreigner in the town of Milsap. She knows that she has been sent to this point in time to share a message, but first she must learn what that message is. Initially mistaken for a mental case, she meets the son of a local minister and is introduced to our American culture of inefficiencies and inconsistencies. Having come from a simpler time, she is bewildered by our gadgets and customs. Leonab observes the peculiarities of our language and society. She engages in political dialogs with the in-wing and out-wing groups. As she interacts with individuals and groups, she ponders the weighty issues of our day in light of her own values and beliefs before finally proclaiming the message she was called to deliver.
The unfolding story brings a fresh perspective on our culture and the version of Christianity Leonab encounters in Milsap. Join her as she reads the scriptures for the first time, finds Spirit-filled insight, and ultimately delivers a message that the lampstand in America desperately needs to embrace.
Other Books From - Fiction
Back