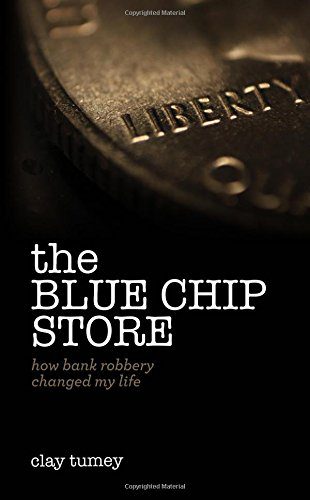 The Blue Chip Store
- How Bank Robbery Changed my Life
Format: Hardcover, Paperback
Author:
Clay Tumey
Category:
Life
Published: October 6, 2015
ISBN: 1632960591
Pages: 290
Description:
---
Clay Tumey conducted a series of bank robberies throughout 2006 before calling it quits soon after the birth of his son. Jett was still a baby when his father went to jail. Growing up, visits with Daddy meant buying Cool Ranch Doritos—or "blue chips" as he called them because of their blue bag—from the vending machines and snacking together. Jett didn't realize that the blue chip "store" was actually prison.
The Blue Chip Store details the life of a class clown who rarely saw the need to submit to authority as a child. And when those childhood patterns resurfaced as an adult, they only presented bigger problems with greater consequences.
For most people, the distinction between prison and freedom is obvious. For Clay, however, the journey to true freedom began with a set of handcuffs.
A true story about crime, prison, and second chances, The Blue Chip Store is about finding freedom in captivity.
Other Books From - Life
Back