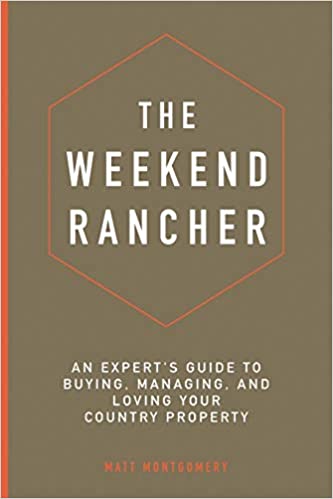 The Weekend Rancher
- n Expert's Guide to Buying, Managing, and Loving Your Country Property
Format:
Paperback
Author:
Matt Montgomery
Category: Business, Life
Published: April 24, 2019
ISBN: 1632963248
Pages: 64
Description:
---
Brazos Ranch Group
Bevers Real Estate
Do you want to buy a Texas country property but feel overwhelmed?
In 'The Weekend Rancher', Texas real estate expert Matt Montgomery offers priceless advice to clients interested in owning a country property. In his extensive experience leading Brazos Ranch Group and managing more than $100 million worth of weekend ranch property in the Brazos Valley. Matt has become the go-to authority on the endless dos and don'ts of buying and running your own place in the country.
In these pages you will learn how to:
• choose and purchase the perfect property
• solve the most common ranch problems
• turn your stressful weekend property into a relaxing getaway
• stay safe on your ranch
• protect and develop your investment, saving money along the way
This book will serve as an invaluable resource for anyone wanting to buy, efficiently run, and enjoy a weekend place. Brazos Ranch Group can help you every step of the way. Let Matt show you how!
Other Books From - Business
Back