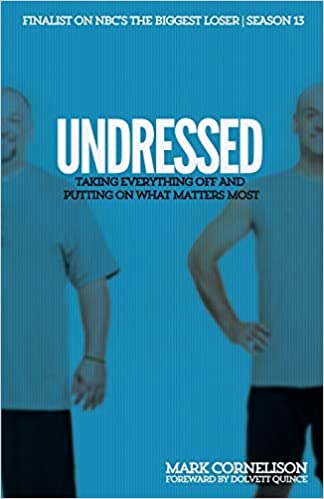 Undressed
- Taking Everything Off and Putting on What Matters Most
Format:
Paperback
Author:
Mark Cornelison
Category: Business, Life
Published: January 20, 2014
ISBN: 1935909924
Pages: 164
Description:
---
Sometimes, just when you think life is going just the way you expect, things can change. What once was normal and acceptable is replaced by a sense that there is a better life to be lived, often in surprising ways. This describes Mark Cornelison, contestant on NBC's The Biggest Loser, before his life-changing experience on this popular show.
Mark realized that the life he was living had to look different and he gave God the freedom to, not only change him physically, but also mentally, emotionally, and spiritually as well. This new chance to live life brought with it a message that he knew could change other people in the way it had changed him.
The world he had complicated with stuff, that we all think is important, was taken away one layer at a time. He was then clothed with a new, simple life. Now he shares the story and challenges you with what he has learned from the journey.
Come see what needs to be taken off of you so that a better you can truly live.
Other Books From - Business
Back